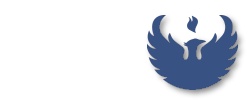 | | |
| --- | --- |
| | Used Cosmetic lasers and Used aesthetic lasers bought and sold. We provide Used cosmetic laser repair, Used cosmetic laser training and Used cosmetic laser warranties. We buy and sell Used aesthetic lasers, Used medical lasers, Used ophthalmic lasers, Used hair removal lasers, Used vascular lasers and Used wrinkle lasers. |



Laserscope Auru KTP 532 Starpulse - Wanted


Laserscope Auru KTP 532 Starpulse - 10 Watt w/starpulse - Wanted to Buy


Category:
Cosmetic Lasers
Item:
10 Watt w/starpulse
Manufacturer:
Laserscope
Model:
Auru KTP 532 Starpulse
Status:
Wanted
Price:
Call or Email! - Click Here To SELL Your Item!
Item ID:
625
30620
Description:
The Company's Aura™ Laser System is a compact, highly portable, single wavelength laser designed for office-based procedures. Its unique, integrated StarPulse feature enables the removal of benign vascular and pigmented surface lesions, including leg veins. It can also be used as a continuous wave laser for surgical applications in urology, gynecology and ENT. Aura is available in two configurations - a 10 watt model for applications in aesthetics and urology, and a 15 watt model for applications in aesthetics and ENT. StarPulse™, a technological breakthrough offered on Aura Systems, is a unique, integrated feature that facilitates the removal of benign vascular and pigmented lesions, including telangiectasia on the leg and face. The ability of StarPulse to match tissue relaxation time differentiates it from any other laser or light system for the removal of vascular lesions. Available delivery devices include single spot hand pieces in various sizes for the tracing of vessels and an integrated scanner, SmartScan™, to treat large surface areas. StarPulse, available as an option on the Aura and Orion Laser Systems, converts the laser's continuous wave operation to a variable pulsing mode for the photocoagulation of vascular, benign pigmented, and other cutaneous lesions. StarPulse technology allows physicians to deliver fully-variable bursts of laser energy at pulse widths in the 1 to 30 millisecond range. This clinically-proven treatment range permits precise matching of the laser's pulse width with the thermal relaxation times of various vascular lesions. Conditions that can be effectively treated with StarPulse-equipped include surface leg veins, birthmarks and facial spider veins, as well as vascular malformations such as hemangiomas. In addition, the Aura and Orion lasers, in the continuous wave mode, can effectively remove benign lesions such as brown sun spots, liver spots, skin tags, warts and moles.





MedPro, Inc. · 532 Old Marlton Pike, Suite 256 · Marlton, New Jersey, 08053-2075, U.S.A. · Mike@MedproLasers.com


Corporate Sales
1-856-797-0048
Corporate Fax
1-856-797-1740
305971 / 340